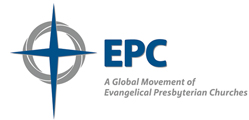 Terrace Heights Evangelical Presbyterian Church
ADDRESS
4303 Maple Court
Yakima, WA 98901

PHONE
(509)452-3861

© 2023. Terrace Heights Evangelical Presbyterian Church.
All Rights Reserved.
Who We Are
WHAT DOES IT MEAN TO BE EVANGELICAL?

To be "Evangelical" means to believe in the importance of sharing the good news that through Jesus Christ the kingdom of God has been inaugurated, freeing people from the guilt and power of sin through personal faith and repentance. We express this priority on evangelism by stating it in our governing documents as the first work of the church. This priority is evidenced in our emphasis on church planting and world missions. Although the term, "evangelical" has come to have political overtones, our use of the term is in reference to the historic principles of the Infallibility of Scripture, Jesus as God's only provision for the salvation of humanity; and the mandate to take the gospel to our neighbors, communities, and the farthest reaches of the globe.
VISION STATEMENT

Our vision, rooted in the Reformed Tradition, is Soli Deo Gloria, "To God Alone be the Glory." We seek to glorify God in all aspects of our life and ministry.

"So whether you eat or drink or whatever you do, do it all for the glory of God." I Corinthians 10:31

"What is the chief and highest end of humanity?" Humanity's chief and highest end is to glorify God and fully to enjoy Him forever." Westminster Catechism
MISSION STATEMENT

To proclaim Christ as Savior and Lord by fulfilling the Great Commission in faithfulness to the Reformed Tradition. (Matthew 28:19-20)
OUR MOTTO

In Essentials: Unity
In Non-Essentials: Liberty
In All Things: Charity
OUR PURPOSE

The purpose of our church is to make disciples. This is accomplished through:

• Faithfulness to Christ's call to follow Him through: (Acts 2:42)
- The study of Scripture, God's inspired Word.
- The devotion to individual and corporate Prayer.
- The fellowship and encouragement of God's People.
- The promotion of individual and corporate Worship.
• Faithfulness to Christ's call to proclaim His Gospel by: (Acts 1:8)
- The promotion of personal and corporate Evangelism.
- The support of local, national, and foreign Missions.
• Faithfulness to Christ's church and the Presbyterian expression of faith through:
- The administration of the local church.
- The relationship with the Evangelical Presbyterian Church.
RELEVANT LINKS


The following are links to websites and materials that may help you better understand who we are.
OUR PASTOR

Our Pastor, Edward Cummings, grew up in Northern California and has lived in the Yakima Valley since 1990. He has an undergraduate degree in Sacred Music and both Masters of Divinity and Doctor of Ministry degrees. He has over 30 years of professional ministry experience which has ranged from very small to large congregations and also has served several years as a Hospice Chaplain/Bereavement Counselor and an adjunct College Professor. While he has much education and experience, one of the most important things for him is his passion for showing how the truth of Scripture is applicable to everyday life.
Join Us on FACEBOOK!

ADDRESS
4303 Maple Court
Yakima, WA 98901

PHONE
(509)452-3861


© 2022. Terrace Heights Evangelical Presbyterian Church.
All Rights Reserved.

Terrace Heights
Evangelical Presbyterian Church