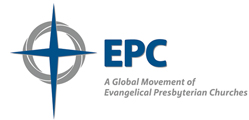 Terrace Heights Evangelical Presbyterian Church
ADDRESS
4303 Maple Court
Yakima, WA 98901

PHONE
(509)452-3861

© 2023. Terrace Heights Evangelical Presbyterian Church.
All Rights Reserved.
Missions & Outreach
WHAT IS A MISSIONAL CHURCH?

What exactly should the church be doing? The answer has been the same since the day Jesus spoke these words
[Matthew 28:18-20 - The Great Commission].

And Jesus came and said to them, "All authority in heaven and on earth has been given to me. Go therefore and make disciples of all nations, baptizing them in the name of the Father and of the Son and of the Holy Spirit, teaching them to observe all that I have commanded you. And behold, I am with you always, to the end of the age." (ESV)

Sure, each church will have some distinctives, and the church in different places and in different times has had some unique issues that it has needed to address. But the church has one mission. It is the mission that characterized Jesus' ministry on earth, and it is the mission that He left to the church when He returned to His Father.

Our mission on this planet is spelled out in the "Great Commission." We are called to spread Christ's rule on earth through making disciples. We share the good news of a King who conquered death, and who calls every part of His creation to submit to His benevolent reign. This is what Jesus taught His followers to pray for (Matthew 6:10), and it is the reality He calls us to work toward here on earth.

Francis Chan, Multiply: Disciples Making Disciples, pp. 268-269.
MISSIONS

Our church is a member of the Evangelical Presbyterian Church and ministry partners with the following missionaries and organizations:

*Association of Reformed Church, Kazakhstan
*
*
*
***Presbytery Church Planting efforts in Oak Harbor, WA



Phil Thrash, on Prayer Walking including use of the
BLESS acrostic. Click to view the video.
OUTREACH

In addition to missions work our church is also active in local outreach opportunities. We offer support with our facilities, our time, and our talents. As Jesus clearly states in Matthew 10:42:

"And whoever gives one of these little ones even a cup of cold water because he is a disciple, truly, I say to you, he will by no means lose his reward." (ESV)

Some of our recent outreach ministries include:

*Operation Christmas Child through Samaritan's Purse.
*Love INC, Yakima Chapter: Throughout the year we organize food drives to help keep the pantry stocked for those in need. We also participate in the various mentoring programs run by Love INC.
*Frosty 4 Miler (Yakima, WA held each February)
*Yakima River Canyon Marathon & Half Marathon
*Camp Hope, Yakima
*Terrace Heights Elementary School
Each Sunday during our after church fellowship time we put out our missions piggy. Anyone with spare change can add to the piggy. Once the piggy is full the money is sent off to one of our mission partners. It is amazing how much money can be raised by collecting spare change each week!
Join Us on FACEBOOK!

ADDRESS
4303 Maple Court
Yakima, WA 98901

PHONE
(509)452-3861


© 2022. Terrace Heights Evangelical Presbyterian Church.
All Rights Reserved.

Terrace Heights
Evangelical Presbyterian Church
MISSIONS

Our church is a member of the Evangelical Presbyterian Church and ministry partners with the following missionaries and organizations:

*Association of Reformed Church, Kazakhstan
*EPC World Outreach Missionaries
*Flying H Youth Ranch, Naches, WA
*Highland Theological Seminary, Scotland
*Jews for Jesus, Dan Sered, Israel
*Love INC (In the Name of Christ) Yakima Chapter
*Missionary Aviation Fellowship, Congo
*Presbytery Church Planting efforts in Oak Harbor, WA
*Sacred Road Ministries, White Swan, WA