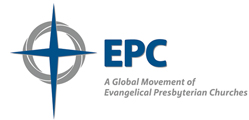 Terrace Heights Evangelical Presbyterian Church
© 2020. Terrace Heights Evangelical Presbyterian Church.
All Rights Reserved.
ADDRESS
4303 Maple Court
Yakima, WA 98901

PHONE
(509)452-3861
Coronavirus 2020 Response Updates

April 2, 2020

For the month of April, our entire Sunday morning worship service will be LIVE streamed through Facebook at 10:30AM. If you are unable to "attend" at that time, the service will be saved on our Facebook page. Simply click on the "videos" link on the left hand side of the page.

On Wednesdays, there is a LIVE stream through Facebook at 10:00AM. Coffee with the Cleric. Pastor Ed will be giving a devotional and answering any questions you may have.

Until further notice the church building is closed to all except essential personnel. Please join us in fellowship via our Facebook LIVE STREAMS. Once this crisis passes we will be open for in-person worship and fellowship. Stay tuned for the latest developments.


March 14, 2020

As all of you are aware, the COVID-19 virus has been a great cause for concern across our nation and world. Most churches are taking their cues not only from the CDC and other trusted government agencies but also relying on how their local school districts are responding to the crisis. As of Friday, March 13th, all school districts in the State of Washington are closed through April 24th. Given the closing of school districts and the fact that there are now two confirmed cases of COVID-19 in East Valley, Session has made the following determinations:

• Lord's Day services will continue; however, Adult Sunday School and the Fellowship Time after the Service are cancelled temporarily.

• Celebration of the Lord's Table will be done by using individually wrapped wafer and juice "pods" that will be placed in the pew racks and used at the appropriate time in the service. (Please do not touch the pods until the appropriate time in the service.)

• All extra-service events/meetings such as potlucks, ETCF study and Maundy Thursday Service are cancelled.

• Protocols from the CDC have been put into place for worship on Sunday morning.

In addition to the above, Session offers the following guidelines:

• Those who are experiencing symptoms of the cold or flu, or have been in contact with anyone with cold or flu symptoms, should remain at home.

• Those who are over age 60 and/or have compromised immune systems and/or at risk because of other health issues, are encouraged to remain at home.

• Congregants that choose to remain at home are greatly encouraged to participate in the Service by joining the FaceBook Live stream. The entire Service will be live-streamed. (And we'll count you in the attendance!)

• Congregants who are running low on supplies or have other special needs are encouraged to contact Pastor Ed or Maggie Morelan, Elder of Congregant Care, and we will try to obtain necessary supplies for you.

• Because things like utilities and salaries continue to be paid, offerings can be mailed to the church office. (Please mark your envelope as such so that it is opened only by our Treasurer, Merlyn Jenkins.) We are also looking into providing an on-line giving provision as well.

These occasions call us to remember that our Lord is Sovereign and for the faithful, there is never a reason to panic. In the words of an Asian Pastor, "our role as Christians is to teach from the Bible, minister to and encourage those who are fearful." May this time of uncertainty lead people to the certainty of the Gospel.

Session, Terrace Heights EPC

Facility protocol for Sunday morning worship.

• Hand sanitizer will be available as people enter the building. Handwashing will also be encouraged by the Safety Team.

• Please pick up your bulletin from the table. We will refrain from handing them out.

• The Offering Plates will be placed on a small table in the rear of the sanctuary. Please place your offering when you enter or as you exit.

• Please resist shaking hands. Elbow bumps or just nods will do.

• Please avoid touching of face, especially mouth, nose, and eyes.

• When coughing or sneezing, do so into your elbow (or Kleenex that you then throw away). Wash your hands after coughing, sneezing etc.

• We will be following the CDC guidelines of using a bleach/water solution for cleaning after the service.

Thank you,

Session of Terrace Heights EPC.
Join Us on FACEBOOK!

ADDRESS
4303 Maple Court
Yakima, WA 98901

PHONE
(509)452-3861


© 2019. Terrace Heights Evangelical Presbyterian Church.
All Rights Reserved.

Terrace Heights
Evangelical Presbyterian Church